Joint Virtual Classroom on Education for Sustainable Development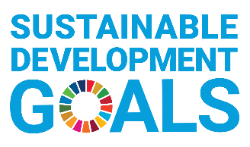 This summer term, students from Ganesha University of Education in Singaraja, Indonesia, met with teacher education students from the University of Göttingen, Germany, for a joint virtual classroom on Education for Sustainable Development (ESD). The seminar was integrated into the "Education for Sustainable Development Strand" of the certificate programme "Interdisciplinary Teaching" at the University of Göttingen (Lehramt PluS in cooperation with the Schlözer Programm Lehrerbildung).
Students from both universities met via ZOOM each day for 2.5 weeks to work together on pressing global as well as local issues of (non-)sustainable courses of action such as climate change, loss of biodiversity, water pollution, problems of mobility and the impact of the COVID-pandemic on these issues. Students engaged in fruitful discussions about local problems in Indonesia and in Germany, about global interrelations and were subsequently able to better understand these issues from different perspectives.
Finally, students exchanged ideas on how to implement these issues of sustainable development in their own future classrooms, integrating central ideas of the sustainable development goals as well as the key competencies and pedagogical principles for ESD as described in UNESCO's Agenda 2030. The seminar finished with group presentations in the third week that had been prepared in interdisciplinary, transnational teams.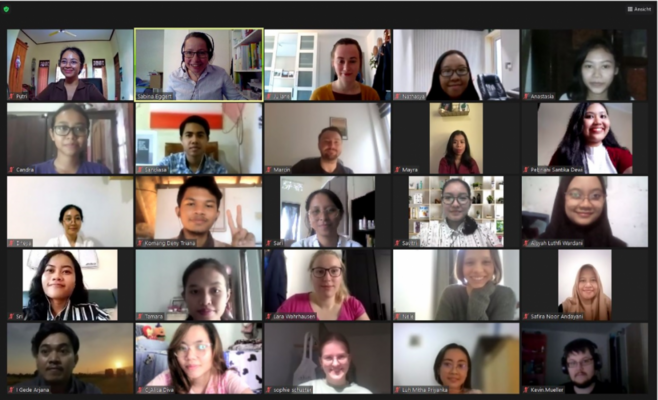 "It was a great opportunity to engage with students from other universities on an international basis."
"It was great to be able to think outside the box!"
"I think this joint classroom is very much fun and amazing. I hope that this programme can be held each year."
These were just a few comments from the participating students. Thus, saying goodbye at the end of the joint classroom was not easy. Another joint virtual classroom is going to be held in the upcoming winter term. Information will be available soon on the Lehramt PluS website.
The collaboration with Ganesha University builds upon the public relation project "Teacher Education for Society – Making EFForTS knowledge available for Indonesia" of the DFG-Collaborative Research Centre 990 Ecological and Socioeconomic Functions of Tropical Lowland Rainforest Transformation Systems (Sumatra, Indonesia). The joint virtual classroom project was mainly initiated and organised by Prof. Susanne Bögeholz, Finn Matthiesen and Dr. Sabina Eggert from the University of Göttingen and by Prof. I Nengah Suparta, Dr. I Wayan Sukrawarpala and I Gede Arjana from Ganesha University and many more and was brought to life by all participating students – Thank you!
———————————-
Contact and information:
Dr. Sabina Eggert
University of Göttingen
Central Institute for Teacher Education and Research (ZEWIL)
Lehramt PluS Certificate Programme – Interdisciplinary Teaching
e-mail: seggert1@gwdg.de